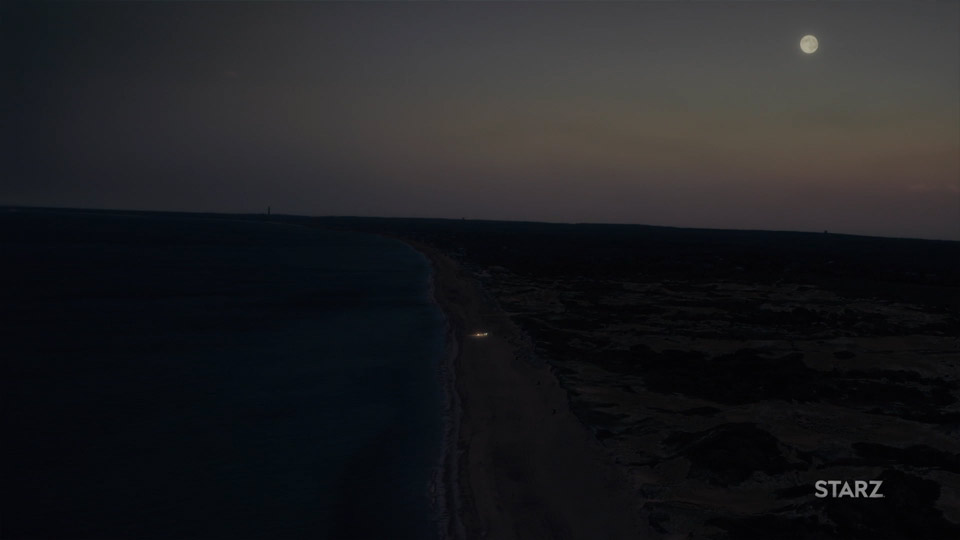 (© Starz)
Youths Matt (Logan Siu), Luke (Patrick Stogner), and Anna (Harlan Drum) decide to go for a late night swim.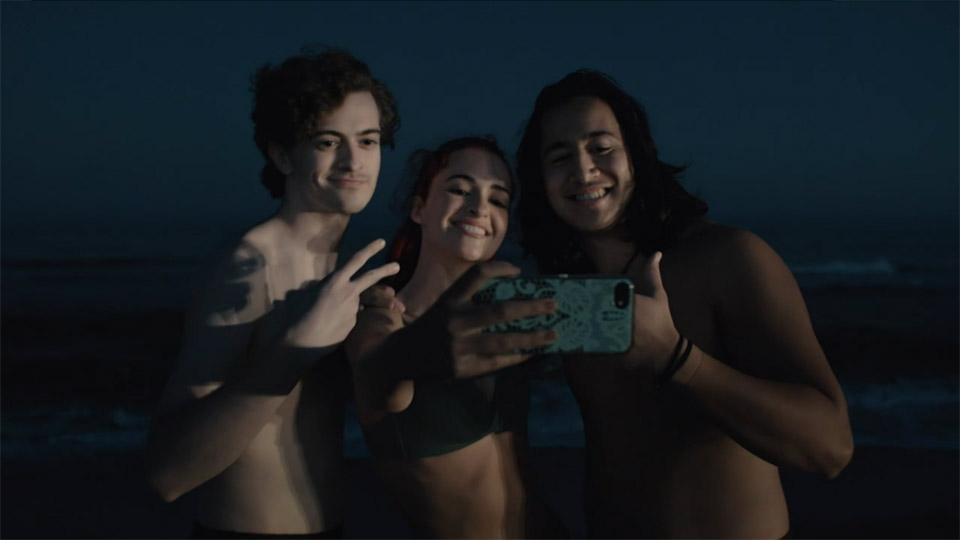 Luke, Anna, and Matt take a selfie before attempting to jump the shark (© Starz)
From the posted shark warning sign, this appears to be Nauset Beach, and that might be the actual location given that the production filmed other scenes in Cape Cod. I've never seen a shark warning sign in the Wilmington beaches, not to say they couldn't plop one down on Carolina Beach for the sake of filming.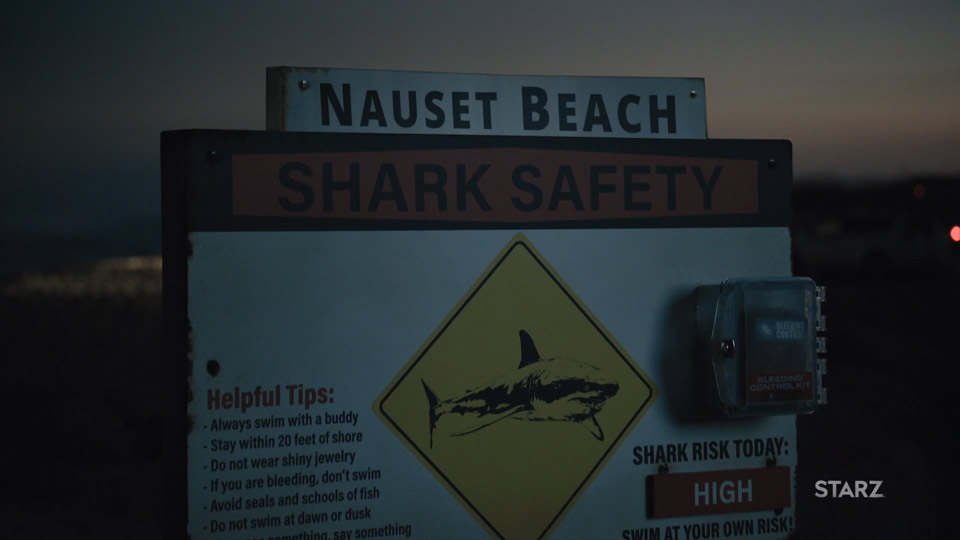 (© Starz)